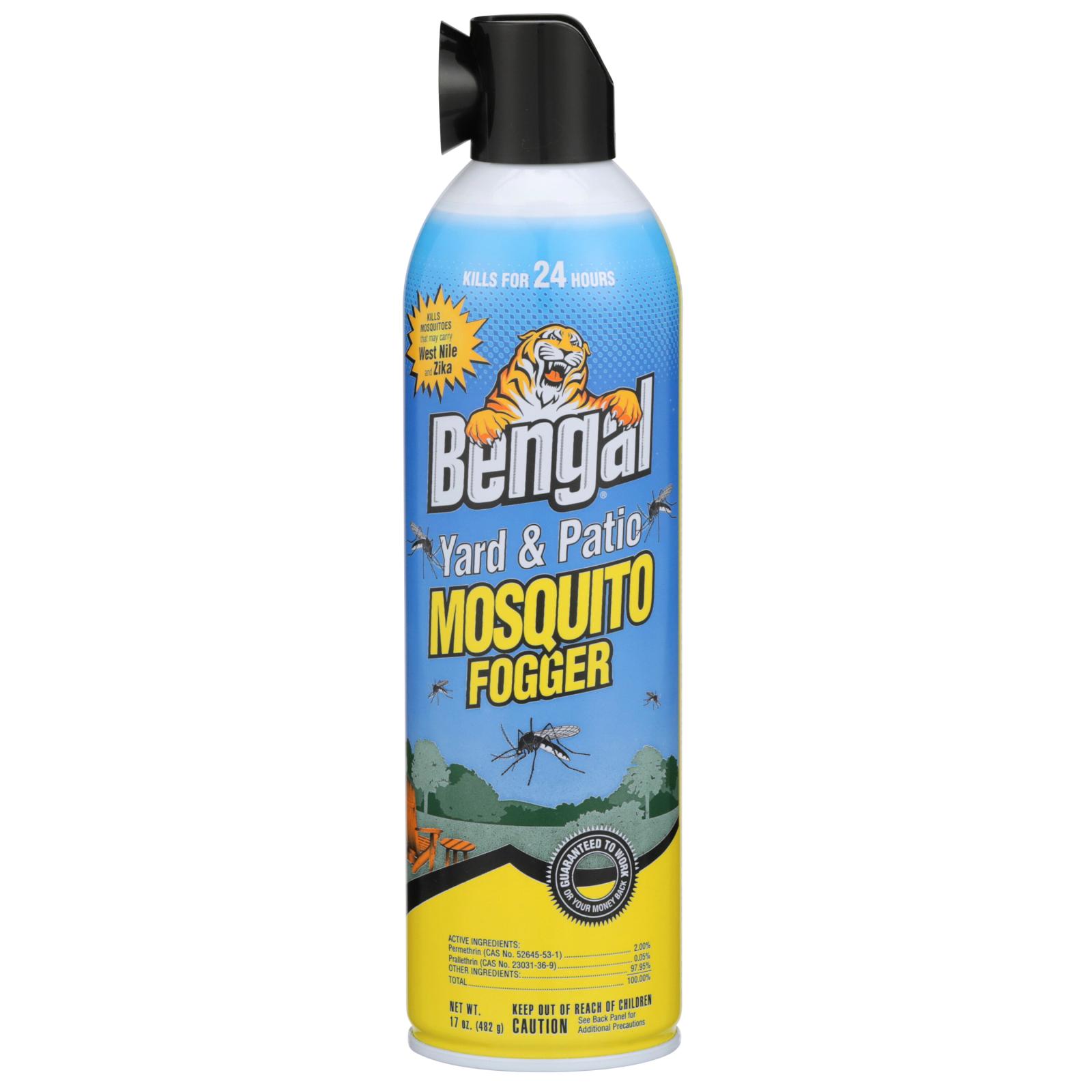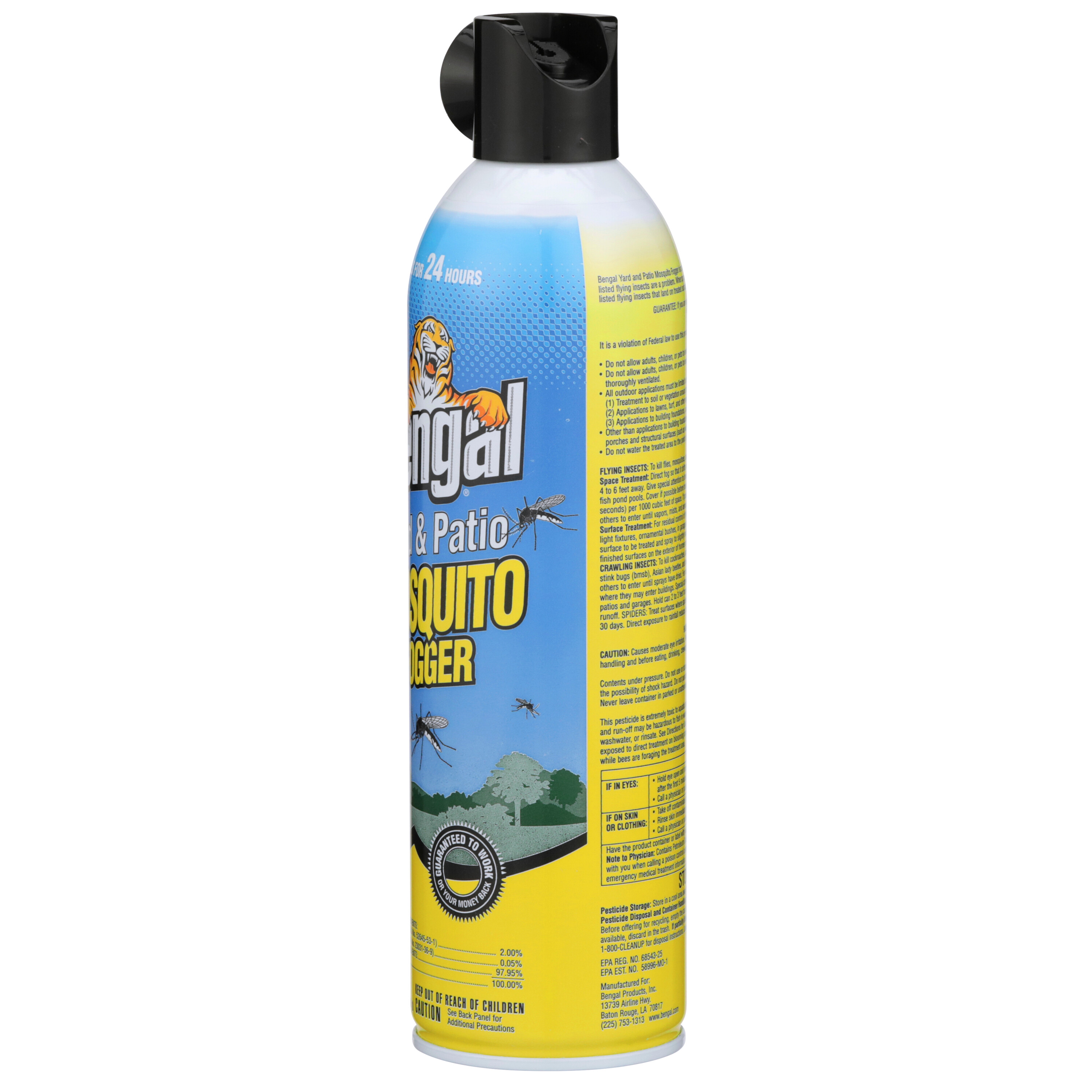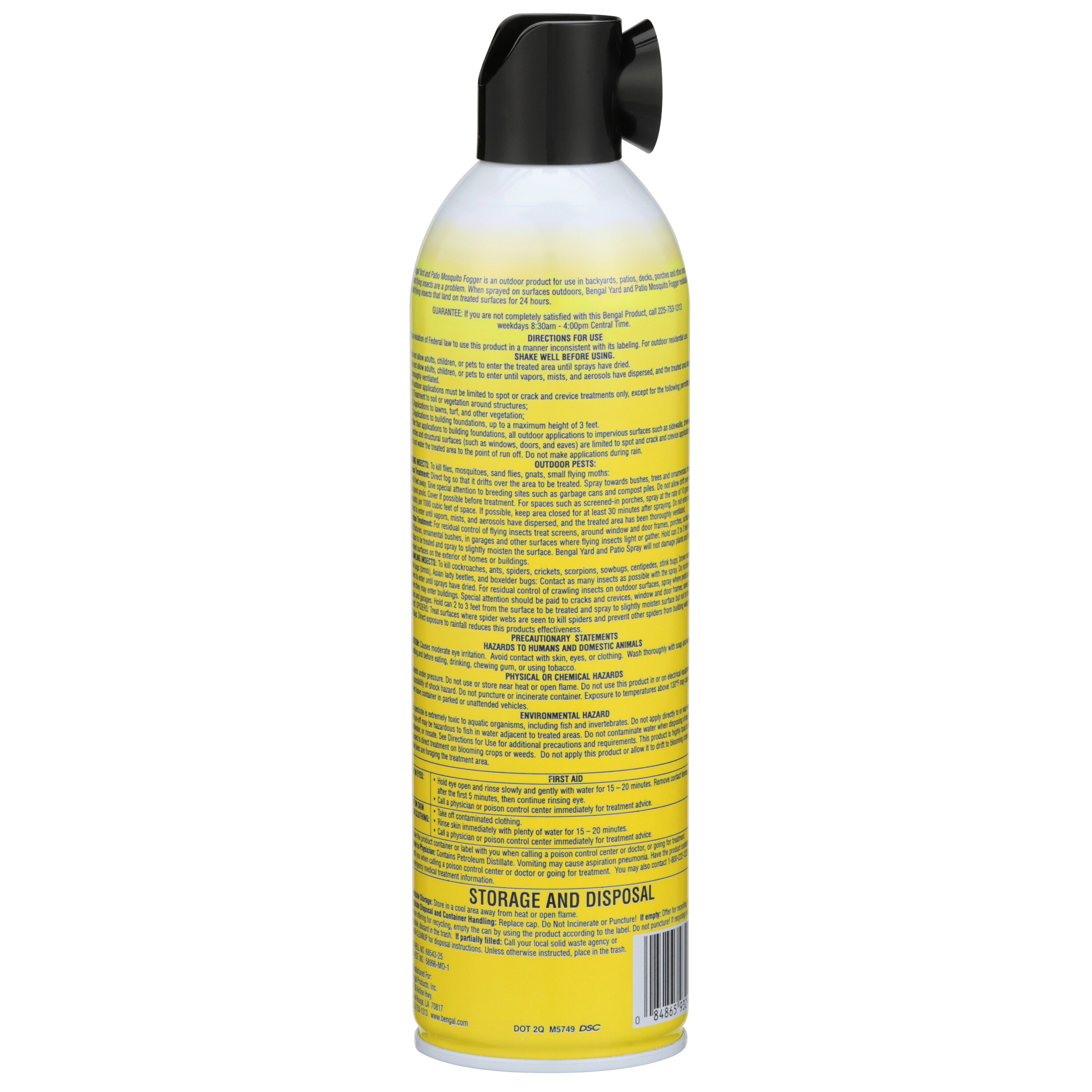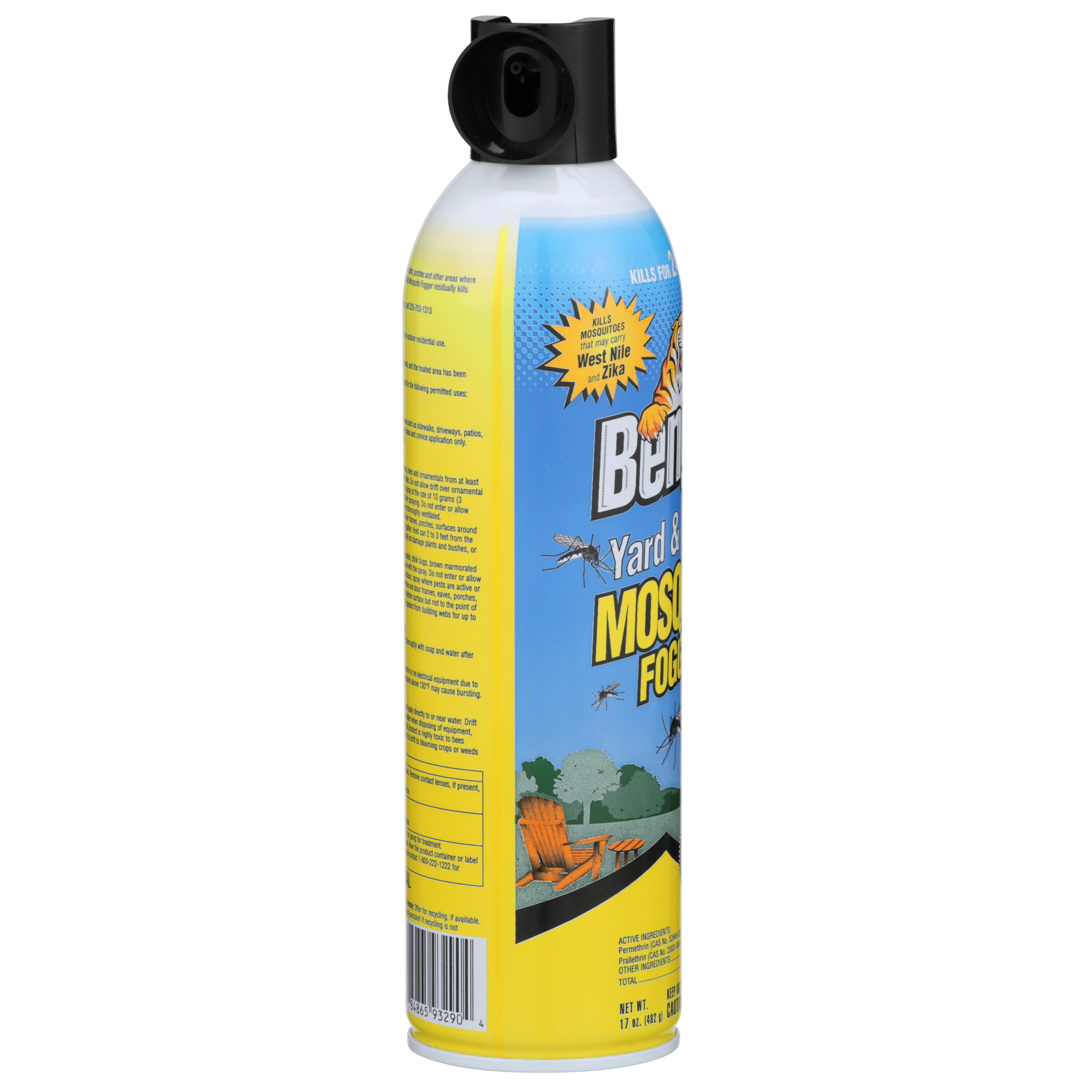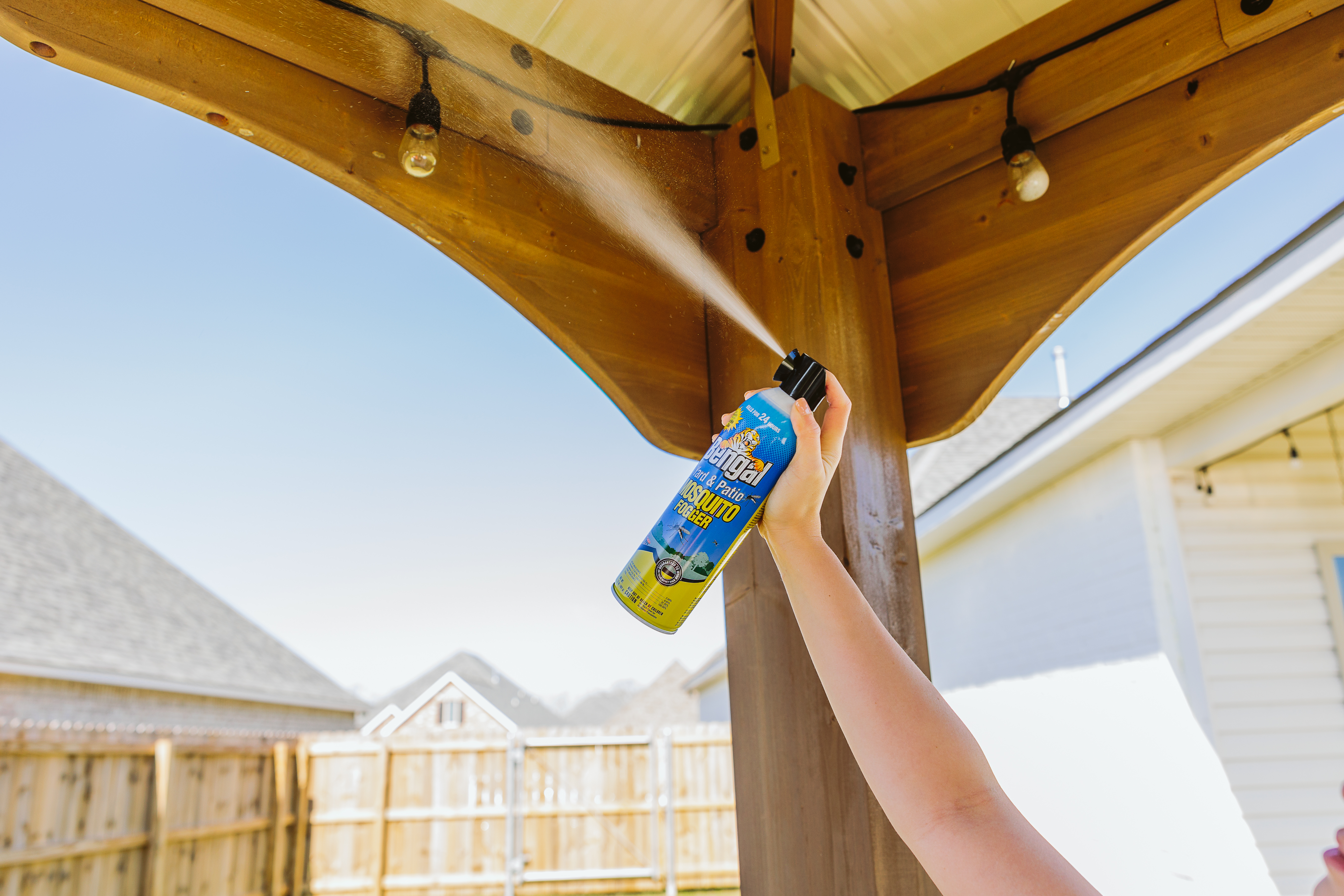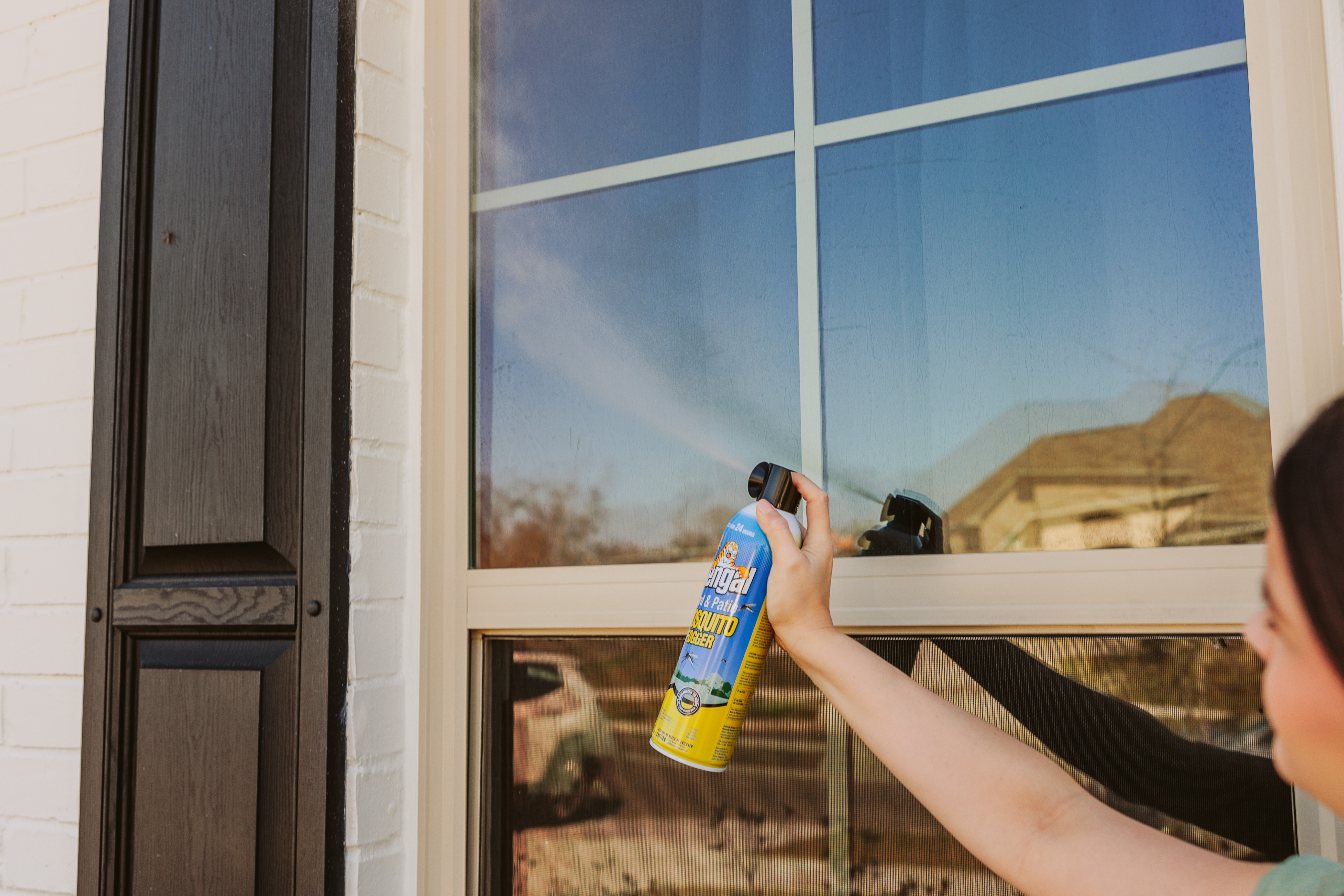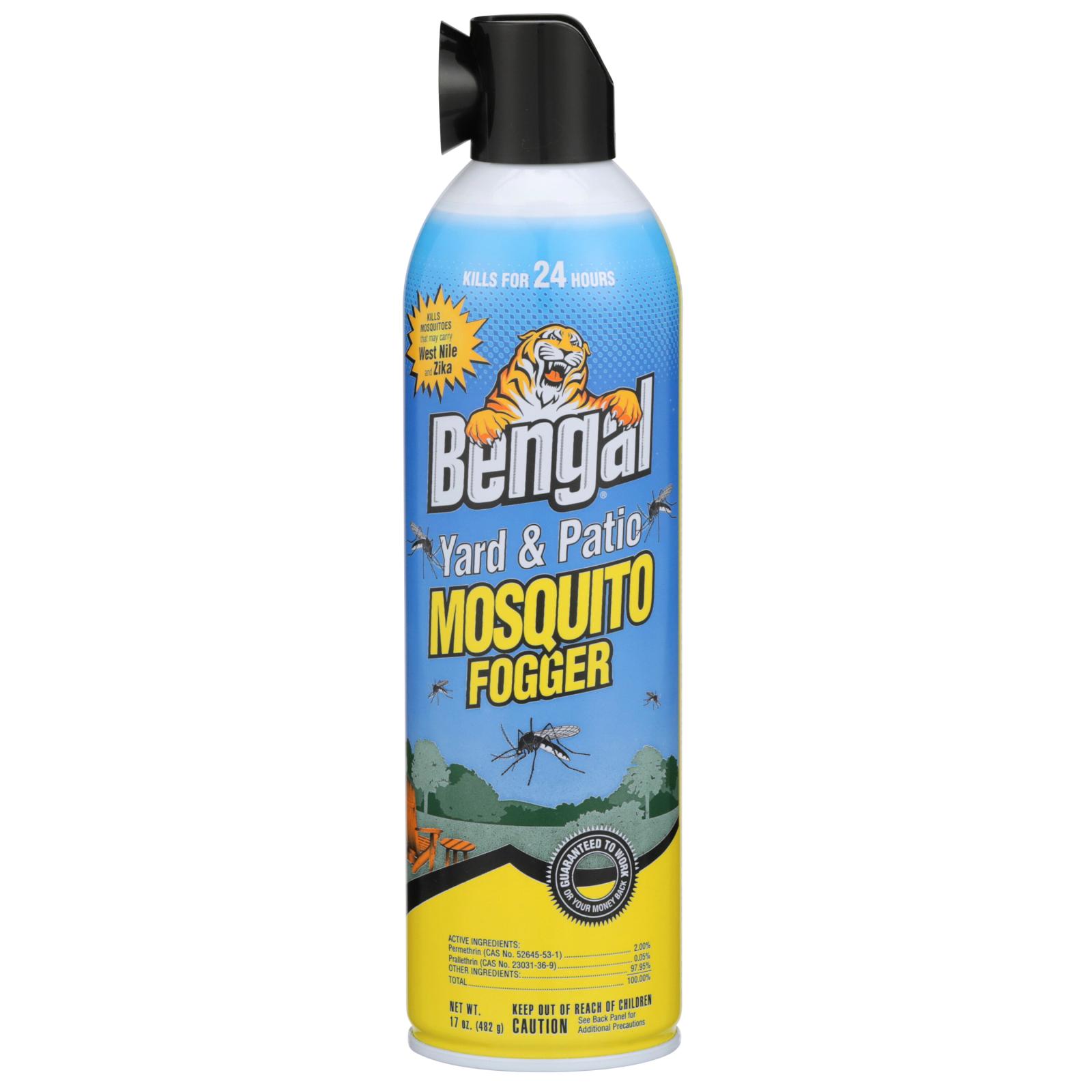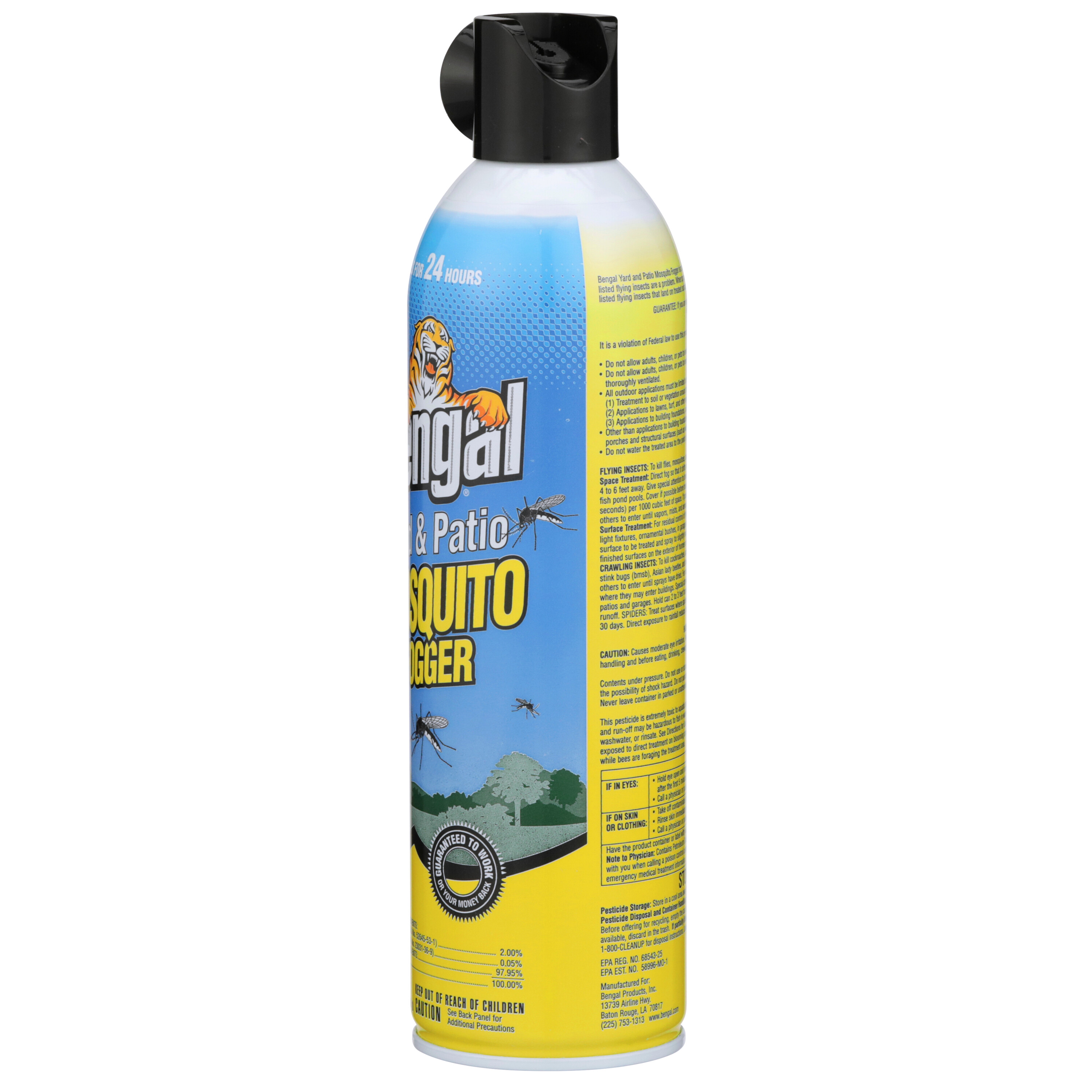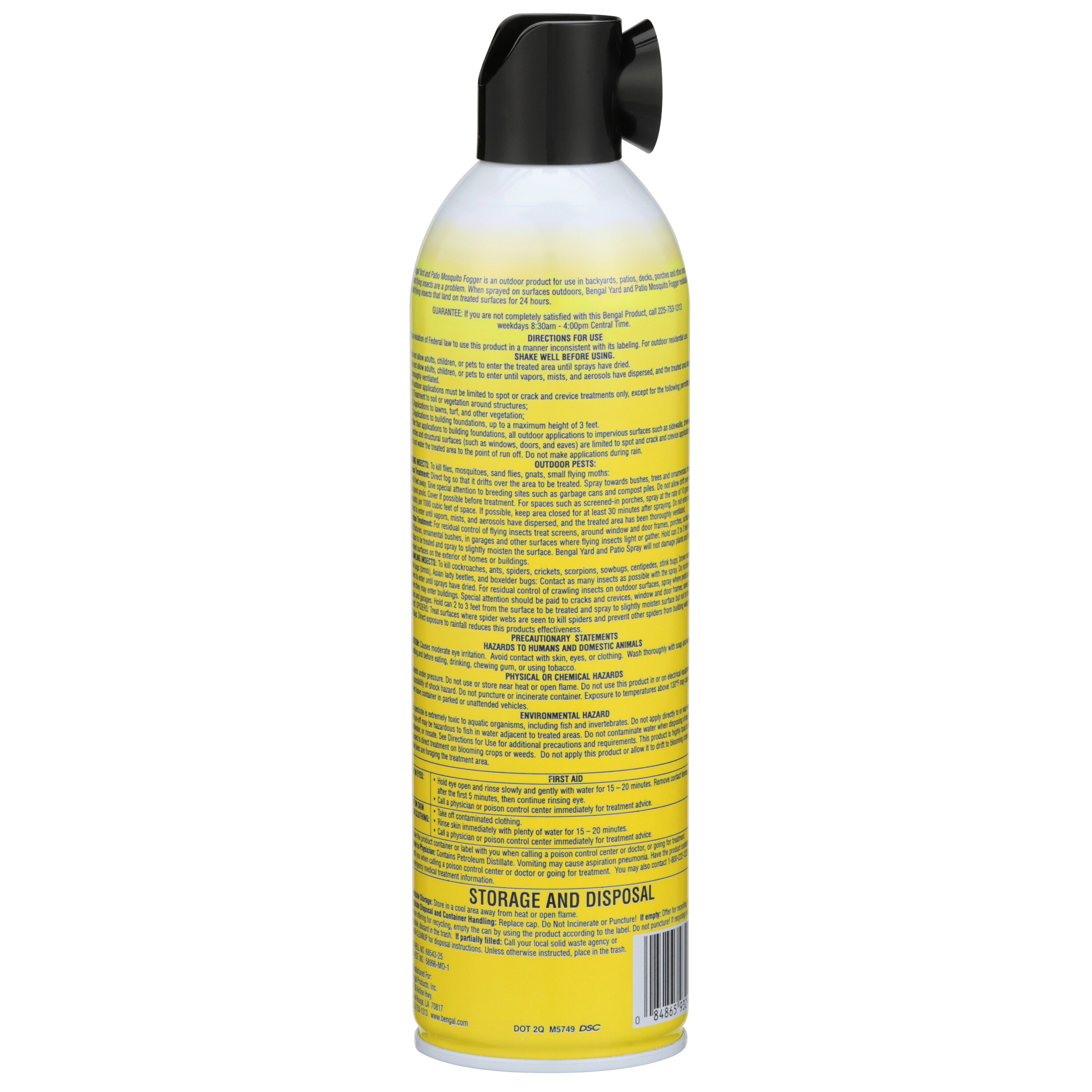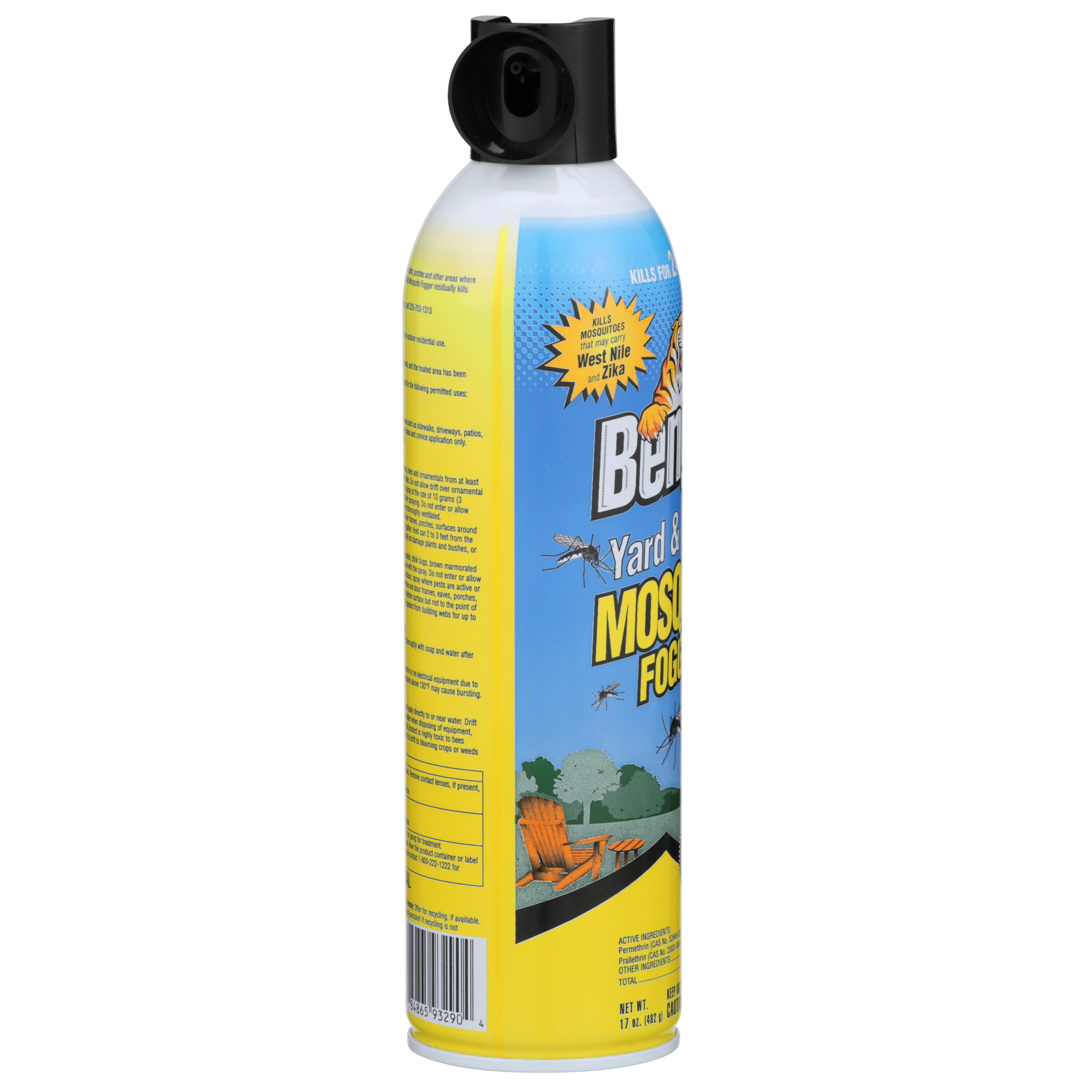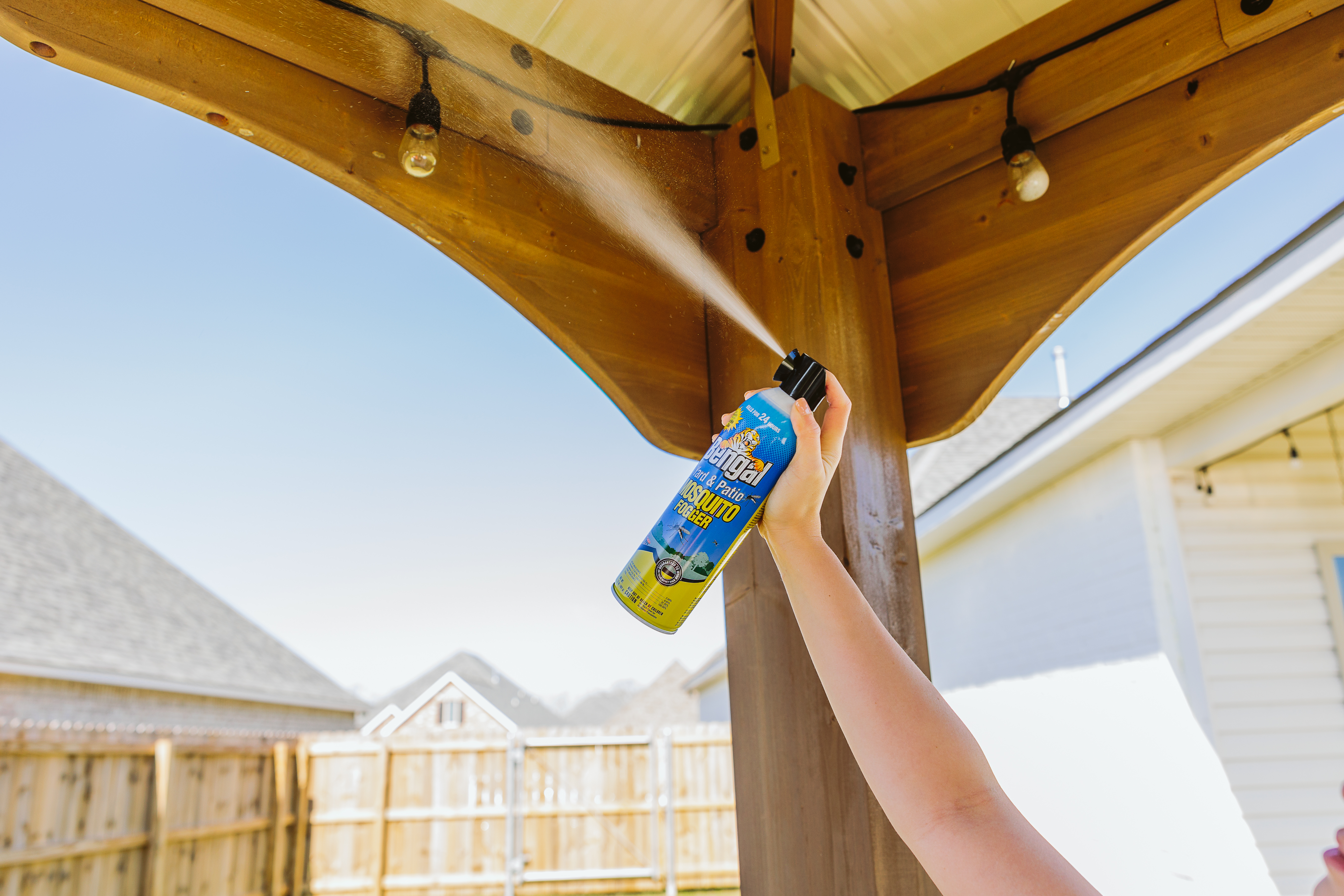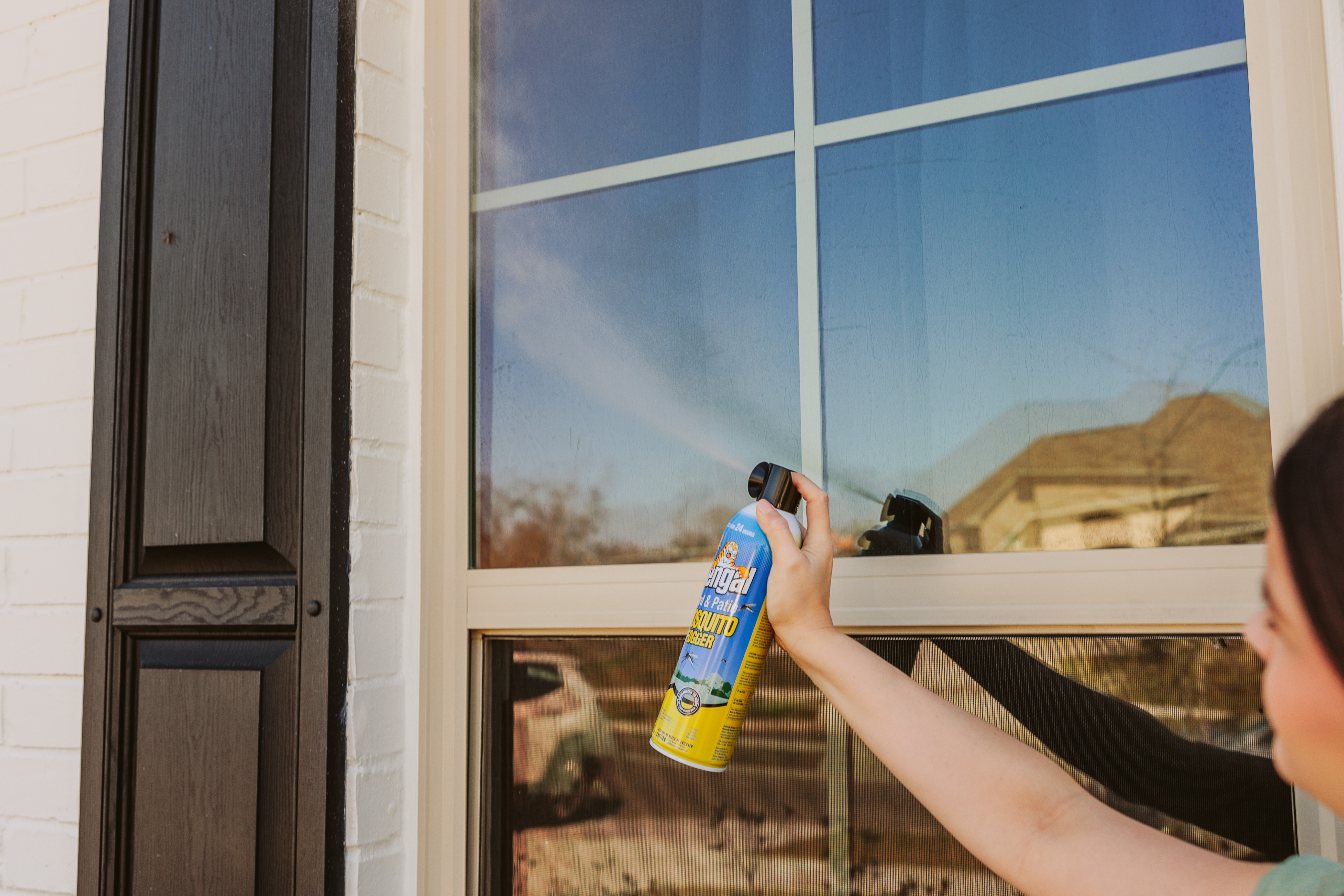 Roaches
Ants
Beetles
Centipedes
Crickets
Flies
Gnats
Mosquitoes
Moths
Scorpions
Spiders
Stink Bugs
Yard & Patio Mosquito Fogger
Keep your surroundings free of mosquitoes and outdoor bugs with the Bengal Yard and Patio Fogger. This 17-ounce aerosol product provides a quick knockdown of mosquitoes, ants, flies, gnats, spiders, scorpions, and moths. It kills for a 24-hour period including insects that land on the treated surface.
Roaches, Ants, Beetles, Centipedes, Crickets, Flies, Gnats, Mosquitoes, Moths, Scorpions, Spiders & Stink Bugs
Flying insects that come into contact with the spray in the air or on treated surfaces will quickly die. It kills mosquitoes that may carry West Nile and Zika viruses. This product can treat overhangs and other protected surfaces to prevent spiders from building webs for up to 30 days. It won't damage any plants, trees, bushes, windows, porches, light fixtures or finished surfaces of homes. This product contains a high 2% concentration of Permethrin, an insecticide that is a powerful killing agent on insects and 0.05% concentration of ETOC, a state-of-the-art insect knockdown agent.
Check availability
Please select your state to check availability We're sorry, this product is not registered for retail in your state Woohoo! This product is registered for retail in your state!
How It Works
Etoc is used to provide a quick knockdown or rapid immobilazaton of the insect.
Spray over shrubbery, under eaves and overhangs, around door frames & outside lights, around pools, over flower beds and anywhere dense growth is close to the house
Is this product safe to spray if I have pets?
Bengal's products are safe for pets once they have dried on the surfaces, and the airborne vapors have cleared out. It is best to remove the pets from the treated area when the product is applied and keep them out until it is okay for them to return. This might be 30 minutes for Roach Spray and two hours for a carpet sprays like Full Season or Bedbug Killer.

Extra caution is advised for cats since they do not have the necessary liver enzymes to break down many pesticides. Do not get the pesticide on their food or water, and make sure that surfaces that they may contact are COMPLETELY dry.

Two hours is usually a safe interval for all the products, but may be longer in humid or chilly weather when it takes longer for the sprays to dry.
How is your Bengal Yard & Patio Mosquito Fogger different than other outdoor sprays?
Bengal Yard & Patio is the best outdoor bug spray because of its unique formulation. It has a high level of active ingredient.
How long does your Yard & Patio Mosquito Fogger last when hosting outside barbeques, pool parties or enjoying your patio?
Kills insects that land on treated surfaces for 24 hours or more. Good treatment for the semi-annual "Love Bug" infestations.
| Product Name | Registration No. | Product Codes | Download SDS |
| --- | --- | --- | --- |
| Yard & Patio Mosquito Fogger | 68543-25 | 93290 | |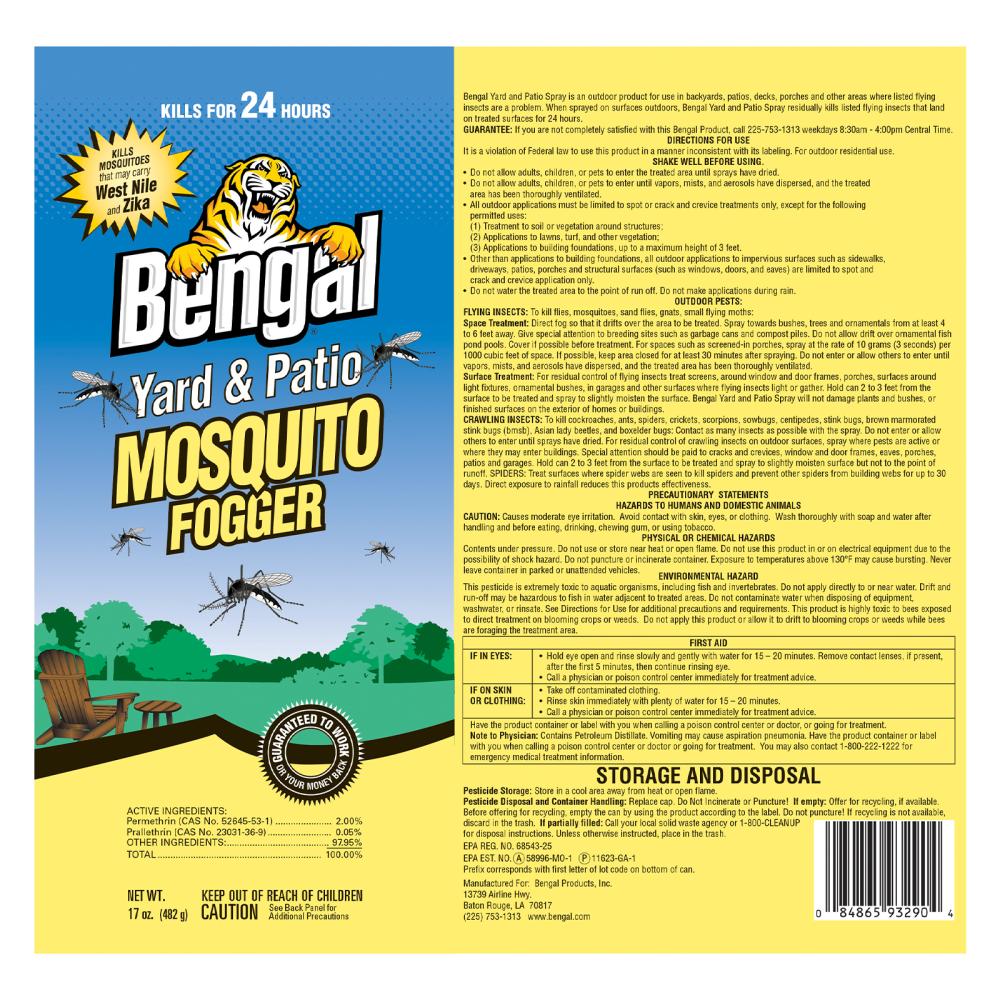 Highlights
Kills for 24 hours

Keeps killing as insects land on treated surfaces

Treat screens, outdoor furniture, bushes & other surfaces where insects may land

Prevents spiders from building webs for up to 30 days

Kills mosquitoes that may carry West Nile Virus and Zika